Exclusive Club Membership
Aphrodite Boutique Accommodation, in conjunction with USparkle Therapy Center, now offers the Exclusive Club Membership.
As an exclusive member of Aphrodite Boutique Accommodation and USparkle Therapy Centre, you will receive monthly discounts on a range of services including:
Therapies and health treatments
Accommodation
Venue hire
Meeting room hire and facilities
Jewellery
Supper Club
Lunchtime Club
Member's lounge and beautiful gardens in Summer
Other features of the Exclusive Club Membership include:
Monthly newsletters
Free educational seminars
Complimentary tea and coffee
Sky, TV, DVD, CD entertainment
Priority booking Pamper Nights/Wine Club & Events
Half price for Skin Rejuvenation treatments for the face and neck
Day Club Hours: Monday to Friday 10:00am - 4:00pm.
Aphrodite Boutique Accommodation is a great place to hide away and let all the stresses of your day fade away. Enjoy a range of therapies designed to promote love, well being, peace and happiness. Relax and enjoy a complimentary beverage after your treatment in the cozy, friendly atmosphere of Aphrodite.
Limited numbers available. Bookings are essential.
We have off-street parking available.
» Apply for Exclusive Club Membership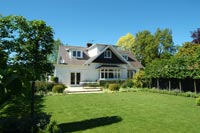 Aphrodite Garden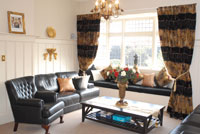 Aphrodite Guest Lounge