Sponsorship and Fundraising Events
Help us support the community, Rosy and each other by joining us at USparkle Therapy Centre & Day Spa for some fun, friendly entertainment.
» View Fundraising Past Events and News
Fundraising Events
For current Fundraising Events please follow us on Facebook.
Sponsorship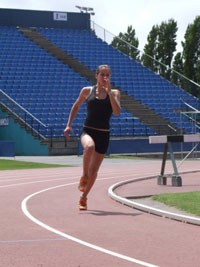 Help us sponsor Rosy, a budding young Kiwi athlete living in Christchurch, New Zealand.
Rosy currently holds a sports scholarship at St Andrews College and is training with Andrew McClennan Sports Conditioning Consultant (Get Fast and Strong Ltd).
Rosy has just represented New Zealand at the Down Under Meet against Australia and USA in Australia, June 2010.