Cosmetic Treatments Products
USparkle Therapy Centre & Day Spa stocks a range of beauty treatments and well-being products from Cosmetic Treatments.
To order any of these products, please contact us.
Postage fees will apply.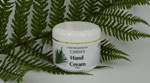 Hand Cream
An Emollient cream protecting skin from UV damage. Moisturises, nourishes, revitalises, soothes and softens the skin.
A unique composition to create anti-ageing effects when hands are exposed to intensive sunlight.
Price: $20.00, 50g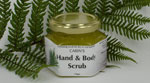 Hand & Body Scrub
A professional defoliator to scrub away rough and thick dry skin using antiseptic properties of natural herbal oils, leaving your hands soft and smooth.
Price: $25.00, 120g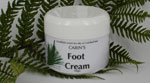 Foot Cream
A cool cream enriched with essential ingredients for soothing irritated and damaged skin. Enhances circulation. Revitalises and refreshes tired feet. Has natural and local pain-killing and antiseptic properties.
Moisturises the skin, leaving your feet feeling silky and soft.
Price: $25.00, 100g