Facial Treatments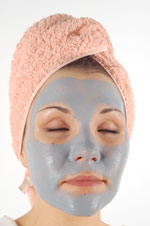 Facials and facial treatments, proven to clean, exfoliate and nourish your skin, offered in the privacy and comfort of USparkle Therapy Centre & Day Spa.
Our facial treatments are a complete treatment, adapted to your special skin care needs.
Each revitalising facial will help reduce toxins, oily skin and other imperfections in your face.
Facials
Our luxurious facials may include:
Cleansing
Exfoliating
Steam towel with essential oils
Luxurious massage
Mask, eye mask and moisturiser
Our beauty therapists are qualified and experienced, and are able to treat many different skin types.
Relax, unwind and enjoy clear, well-hydrated skin and reveal the sparkle in you!