Galvanic Skin Rejuvenation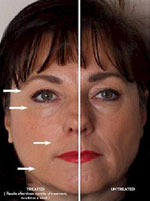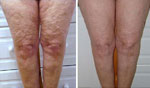 After 2 Months

April 1st - April 22nd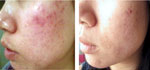 Results after Treatments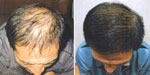 Dec 4th 2005 - Feb 2nd 2006
Refreshing Galvanic skin rejuvenation treatments offered in the privacy and comfort of the USparkle Therapy Centre & Day Spa.
Galvanic Skin Rejuvenation treatments hydrate your skin, energising and refreshing it.
Target lines and wrinkles, while cleansing and invigorating your skin with the ultimate spa treatment therapy.
The benefits of the Galvanic Skin Rejuvenation treatments are huge and include face, body and hair. Treatments work to quicken the natural cell renewal process of the skin, leaving your skin feeling younger, smoother and healthier.
Rejuvenate your skin and feel radiant everyday!
Benefits of Galvanic Skin Rejuvenation
Benefits of Galvanic Skin Rejuvenation therapy treatments include:
Slows the signs of ageing
Revives and invigorates your skin
Smooths lines and wrinkles
Deeply hydrates the skin
Deeply refines and reduces the skin pores
Lifts and firms your skin
Reduces appearance of cellulite
What Can Galvanic Skin Rejuvenation be used to Treat?
Galvanic Skin Rejuvenation can be used to treat:
Enlarged pores
Pigmentation
Fine lines wrinkles
Addressing skin radiancy
Cellulite
Bat wing arms
Tummies after babies
Hair rejuvenation
Varicose veins
Acne
Hand rejuvenation
What do Others Say?
USparkle Therapy Centre's galvanic skin therapy facials have done wonders for my sensitive skin.

Having just completed a 12 session galvanic skin therapy program with a USparkle therapist, the feel of my skin has never been better.

I highly recommend galvanic skin therapy for ultimate hydration. During my first session, I couldn't believe how dehydrated my skin was. My skin is no longer dry or dehydrated and the appearance of my skin is much more healthy and radiant.

I continue to receive compliments on how young my skin looks. I am convinced galvanic therapy has helped 'lift' my cheekbones and my best features have been enhanced in a natural way. I found each session so relaxing and knew it was doing wonders for my skin. Any skin imperfections like skin 'tags' which are known to be caused by ageing and also highly sensitive areas of my skin that were prone to eczema and allergies have been treated, thanks to USparkle therapist's extensive knowledge and caring approach.

Jasmine Pat, Christchurch
Example of Galvanic Skin Rejuvenation Treatments
Here is an example of the effects of Galvanic Skin Rejuvenation treatments on a patient. The patient has been having weekly 2-weekly, 10-minute treatments for 4 weeks. Maintenance 1x 10 minute treatment per week.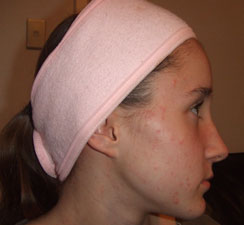 Day 1 of Galvanic Skin Rejuvenation Treatments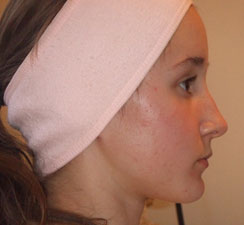 Day 21 of Galvanic Skin Rejuvenation Treatments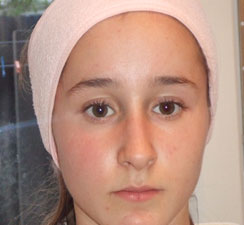 Day 28 of Galvanic Skin Rejuvenation Treatments