Supper Club & Lunchtime Club
We all enjoy dining out with friends and family. However not all of us can afford it now with the current economy issues. Dining out at a home instead of a restaurant is a new cost-cutting trend, developed overseas due to the slowing economy.
Supper Club
The Supper Club is now introduced as a new concept to Aphrodite Boutique Accommodation.
Aphrodite Boutique Accommodation offers a lovely, private venue for an intimate meal out with your partner, family or friends.
Whether you are looking for a buffet-style meal, or a three-course set menu, the friendly staff at Aphrodite Boutique Accommodation are able to cater to you. Vegetarian options available.
After dinner enjoy a drink with your host, relax in the guest lounge or sit in the beautiful garden.
Your complete confidentiality is assured.
Limit 10 persons. Bookings are essential.
We have plenty of off-street parking available.
If required, a pick up and drop off service can be arranged, or a city bus stop is located nearby.
» Enquire about the Supper Club
Lunchtime Club
Aphrodite Boutique Accommodation also offers the Lunchtime Club.
Relax and enjoy a range of lunchtime platters and refreshments in a fun, easy environment at Aphrodite Boutique Accommodation.
Bookings are essential.
» Enquire about the Lunchtime Club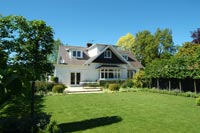 Aphrodite Garden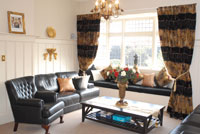 Aphrodite Guest Lounge