Nouveau® Products
USparkle Therapy Centre & Day Spa stocks a range of beauty treatments and products from Nouveau®.
To order any of these products, please contact us.
Postage fees will apply.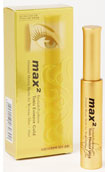 Lash Essence Gold™
Lash Essence Gold™ is one of the newest and most exiting treatments in our range of products for eyes and brows.
Lash Essence Gold™ uses natural herbs as an alternative to chemical substances to help reduce natural breakage of the lash and give fuller and more luxurious lashes.
Lash Essence Gold™ contains Morus alba – a polysaccharide skin balancer and conditioner.
Using Lash Essence Gold™ increases blood circulation and provides essential nutrients to the hair follicles, this in turn promotes amazingly rapid growth of the eyelashes and eyebrows.
Price: $99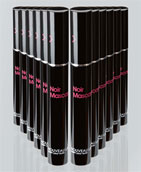 Noir Mascara
Noir Mascara has been carefully developed to not only look incredible by opening up the eyes and making them the focus of the face, it's also designed to stay that way come rain or come shine.
Noir Mascara gives you jet black, luscious lashes in no time.
Just one coat of the new waterproof and quick-drying formula is enough for a fantastic false lash effect. And once you've achieved your perfect lashes, they stay perfect—all day long.
Price: $55
Lash Coating Sealant
Nouveau Lashes protective coating sealant will prolong the life of lash extensions by providing a membrane to protect the adhesive bonding. It should be applied approximately 10 minutes after finishing the lash procedure, and re-applied every 3 days.
Price: $65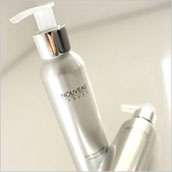 Eye Makeup Remover
A mild makeup remover specially formulated for use around the delicate eye area.
Works well on stubborn eye makeup too.
120ml pump bottle.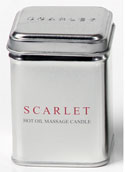 Hot Oil Massage Candles
Hot Oil Massage Candles combine natural nut and vegetable butters with jojoba and almond oils to create an intimate, intriguing ambience plus a truly luxurious hot oil massage experience. Simply light the wick and burn for approximately 10 minutes while the fragrance fills the room and the butters are melted. Then snuff the flame and drizzle the oil directly onto the skin. Scarlet Candles melt at a lower temperature than ordinary candles and will not burn on contact.
Skin Safe - All Natural Ingredients - Petrochemical and Preservative Free
Variants: Crushed Blueberries & Bulgarian Rose, Lemon Scented Zieria & Cinnamon Vine, Persian Orange Sandlewood & Vanilla, Wild Berries & White Tea
200ml/300gm
Price: $75 each
Price: $220 set of 4