Gifts and Special Occasions
USparkle Therapy Centre & Day Spa stocks a range of beauty treatments and products, ideal as Gifts and Special Occasions.
To order any of these products, please contact us.
Postage fees will apply.

Gift Baskets
Gift Baskets are available for that perfect occasion.
Your choice of products to value of $49, $99 or $150.
Gift baskets can include beauty products from Linden Leaves, beauty products from Cosmetic Treatments and even jewellery from USparkle Jewellery.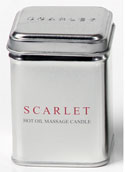 Hot Oil Massage Candles
Hot Oil Massage Candles combine natural nut and vegetable butters with jojoba and almond oils to create an intimate, intriguing ambience plus a truly luxurious hot oil massage experience. Simply light the wick and burn for approximately 10 minutes while the fragrance fills the room and the butters are melted. Then snuff the flame and drizzle the oil directly onto the skin. Scarlet Candles melt at a lower temperature than ordinary candles and will not burn on contact.
Skin Safe - All Natural Ingredients - Petrochemical and Preservative Free
Variants: Crushed Blueberries & Bulgarian Rose, Lemon Scented Zieria & Cinnamon Vine, Persian Orange Sandlewood & Vanilla, Wild Berries & White Tea
200ml/300gm
Total retail value $300.
Price: $220 set of 4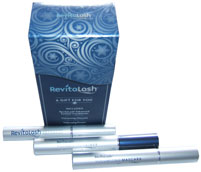 Revitalash® 3 Piece Gift Pack
Advanced RevitaLash® 3 piece gift pack, ideal for Mothers Day, Birthdays, Anniversaries, Christmas or just to say "I love you". Also ideal for in-clinic promotions.
Includes: Revitalash® Advanced Eyelash Conditioner 3.5ml, Volumizing Mascara 7.39ml, Volumizing Primer 7.39ml
Price: $230